Here's How it All Started…
In the beginning, InChek started their business with electronic check re-presentment and has grown over the years to now provides a full range of payment processing services for their clients. From its inception, InChek has distinguished itself by making highly responsive, friendly customer service more than just a slogan by assigning a personal account manager to each and every client. 
InChek was founded by Don Siclari, Jr. while he was a student at Miami University in Oxford, Ohio. What first started off as a means of subsidizing his tuition, InChek quickly turned into a full time career! After college, Don decided to bring the company back home with him to Connecticut since he had now began to acquire a nationwide client base. 
Meet InChek's Team of Experts…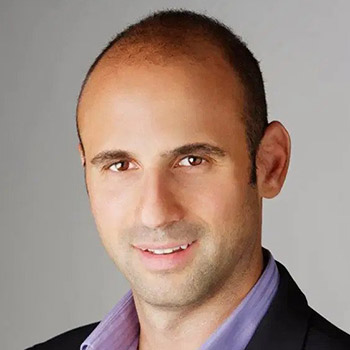 Don Siclari, MSc, President
Having caught the business bug from his grandfather – a very well respected CPA – Don founded InChek while he was still a student at Miami University in Oxford, Ohio, and has been at the company's helm ever since.
One aspect of Don's job that he particularly enjoys is forming new relationships and alliances that allow InChek to offer the most up to date and cutting edge services to his clients.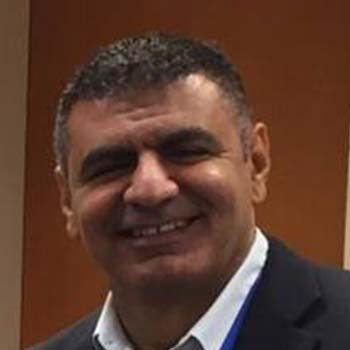 Sam Ibrahim, MBA, COO & VP Risk and Credit Underwriting
A long time friend of Don, Sam finally realized that we have more fun at InChek and joined our staff in 2015. Nothing about the way InChek manages risk and credit underwriting is an industry norm. Though Sam holds the title of Risk and Credit Underwriter, he is more of a client advocate and takes an active role in many of our client's accounts.
Sam began his career in risk and credit underwriting with a BS in Accounting from Cairo University and an MBA from Baruch College. Sam held a variety of credit and risk positions in various payment processors from 1998 through 2003 when he joined Cynergy Data as a lead risk manager for high risk accounts In 2009 he accepted the position of Risk and Credit Manager for Signapay, a Dallas based ISO.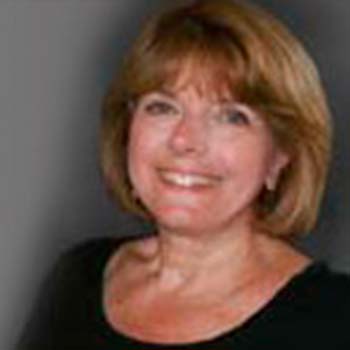 Lynda Scanlon, Collections Manager
Lynda brings 20 years of banking, collection, revenue recovery, and marketing experience to InChek. Her background includes banking operations, commercial and residential asset management, and recovery along with REO management. Before joining InChek, she was employed by Connecticut Savings Bank as Commercial Loan Operations Manager, by the FDIC as Senior Asset Manager, and by JER Revenue Services as Senior Foreclosure Manager as well as Marketing Development Manager.
Having Lynda on the InChek team enables us to offer our clients not only a quality collection service program that meets all legal standards, but also one with a philosophy based on respect and understanding in order to preserve our client's customer relations.
Tim Hawkins, MBA, CPA, CFO
Tim serves as InChek's primary financial officer – overseeing accounting and strategic planning and initiatives.
Tim launched LTBD , his own firm, in 2004 and his experience prior to that includes multiple stints in public accounting where his clientele included not-for-profits and financial firms. In addition, he worked in financial analysis and management for MCI Worldcom, where his role entailed budgeting, forecasting, financial reporting, and financial staff management. Mr. Hawkins also served six years in the U.S. Navy as a nuclear power engineer.
Tim is a Certified Public Accountant and a graduate of George Mason University with a Bachelor of Science in Accounting. His leisure-time pursuits include travel, interesting business ventures, and a growing boy named Lincoln.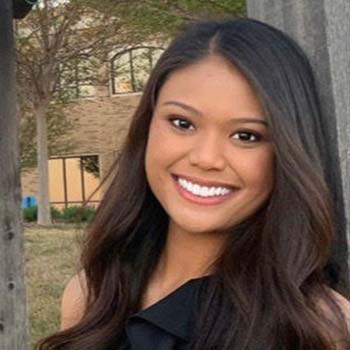 Rebecca Keo, Account Manager
Rebecca Keo is an Account Manager at Inchek. She joined Inchek after gaining experience with the Kimbell Art Foundation non-profit and Wells Fargo U.S bank.
She grew up in West Texas where she earned a finance degree from Abilene Christian University. She is the youngest of three sisters and enjoys doing yoga, reading, and hanging out with her family. Rebecca brings an exciting outlook and passion for dealing with clients to the Inchek team.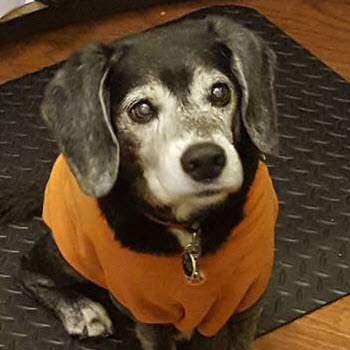 Tyrone, Chief Enthusiasm Officer
Tyrone is fourteen years old and joined InChek shortly after its inception when he, as an abandoned puppy, stumbled upon Don along a backwoods road in Oxford, Ohio.
He was adopted and since then has brought his charming energy, constant affection, and love of anything edible to the company staff.
Tyrone is part beagle/part Labrador retriever and especially enjoys gallivanting around outside on his own where he can pursue whatever scents catch his fancy. Even at his age, he is still running 8-10 miles/day due to the strictly homemade organic diet he's been on since he was a puppy.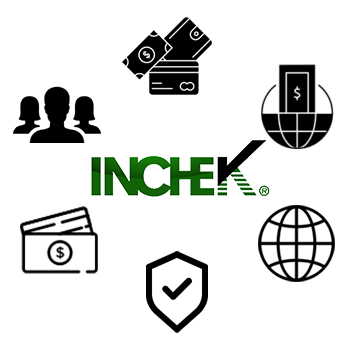 What are You Waiting For?
InChek's client attrition rate is dramatically lower than the average client in the payment processing industry. This is in part due to the fact that enjoy the personal relationships we develop with all of our clients. As a small boutique shop, we at InChek are selective about the clients we take on. It has never been in our business model to be a processing factory as we strive to develop personal and long term relationships with all of our clientele.  At InChek, our commitment to cutting edge technology and clear communication ensures that our clients receive the best possible services, support, and enhancements available to them.